With this load, this will be the largest tanker VN today, is the first ship of the Dung Quat Industrial Zone closed. All the stages of production are due to a team of engineers, domestic workers undertake.
       Mr. Dinh Tien Dung, deputy general director of corporation Dung Quat Shipbuilding Industry said, to close the ship, the unit must take a key team of engineers trained in countries with advanced shipbuilding as Ba Finland, South Korea.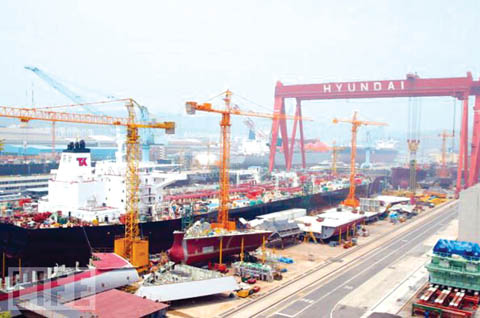 Corporation Dung Quat Shipbuilding Industry has also invested more than 4000 billion to build infrastructure, factories and shopping facilities to meet the needs of shipbuilding orders were signed. Currently the ship has completed 75% and is expected to launched in 6/2009.
       The plant currently ongoing newbuilding keel laying for a ship of 53,000 tons, prepared to close another vessel tonnage of 105,000 tons.